Part Time Content Creator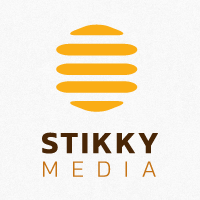 Stikky Media, a leading digital marketing agency based in Victoria, BC, is looking for a part-time content creator to generate a variety of content including blogs, landing pages and more. This is a contract position with the opportunity for full-time work!
You're an ideal candidate if you:
Enjoy writing, not only for work but in general, & see this opportunity as a fun challenge
Love to learn, research topics and cite sources but have a knack for being on-time
Pay attention to the small details, take direction and adapt as needed
A stickler for grammar and spelling and review your work carefully before submitting
Enjoy covering a wide variety of topics, as you may be working both internally and externally on client work (we have GREAT clients!)
You've written blogs for both B2C and B2B audiences and understand the nuances and tone required to effectively reach each
Brevity and efficiency come naturally in your writing – you know how to economize words while getting your points across clearly
You have a track record of success with on-time work that performs well and have writing samples you can share or point us to
You're a guru with Canva, Gimp or another image editor and have an eye for design (can make good looking blog images)
English is your native language or you're fluent and confident in your business writing
You're flexible, friendly, polite and have a positive team-first attitude
You're based in or near Victoria, BC, home of Stikky Media's headquarters
BONUS:
You have a basic understanding of SEO and know (or are willing to learn) how to optimize your blogs for search.
You love data, stats, numbers and can make amazing infographics!
You're a maven on social media and can turn a blog into pithy brief posts with ease
If this sounds like you, reach out! We'd love to talk.
Job Features
| | |
| --- | --- |
| Job Category | Digital Marketing |
| Employment Type | 1 |